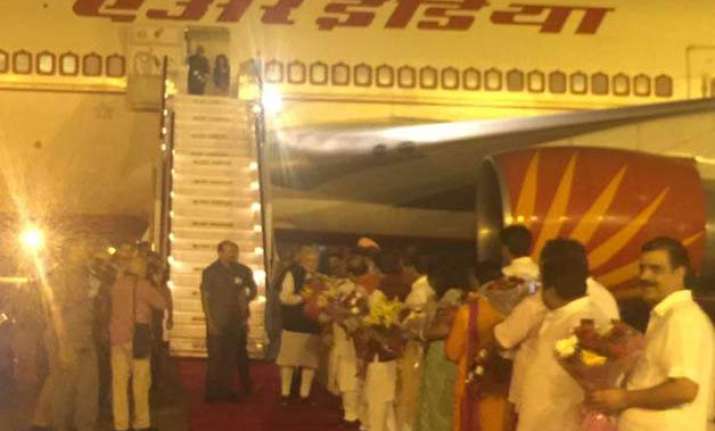 New Delhi: Prime Minister Narendra Modi returned home late last night after his six-nation tour of Russia and five Central Asian countries, during which the highlight was his attendance of BRICS and SCO Summits and talks with his Pakistani counterpart Nawaz Sharif and some other leaders.
Over the last eight days, he travelled to Uzbekistan, Kazakstan, Russia, Turkmenistan, Kyrgyzstan and Tajikistan.
"Home after a historic Central Asia visit that covered tremendous ground in enhancing India's ties with the region," he tweeted after landing at Palam Technical Airport here.
Modi flew in from Tajikistan, which was the last stop of his visit. While leaving Tajik capital Dushanbe, he had tweeted, "I complete my tour of Central Asia. My visits to these 5 nations convince me that India & Central Asia must reconnect on a larger scale."
In another tweet, he added, "Strong ties between India & Central Asia are important for the future that we seek for our countries & our region."
During his stay in Ufa in Russia, Modi attended the Summit of the five-nation BRICS, which focussed on economic and security cooperation.
He also attended the Summit of the six-member grouping, the Shanghai Cooperation Organisation (SCO), which decided to grant full membership to India as also Pakistan.
On the sidelines of the Summit, Modi held a meeting with Sharif during which a host of significant decisions were taken to improve ties.
Among the major decisions was that NSAs of the two countries will meet to discuss terrorism and efforts would be made to speed up the trial in Mumbai attack case, including providing of voice samples of the accused.