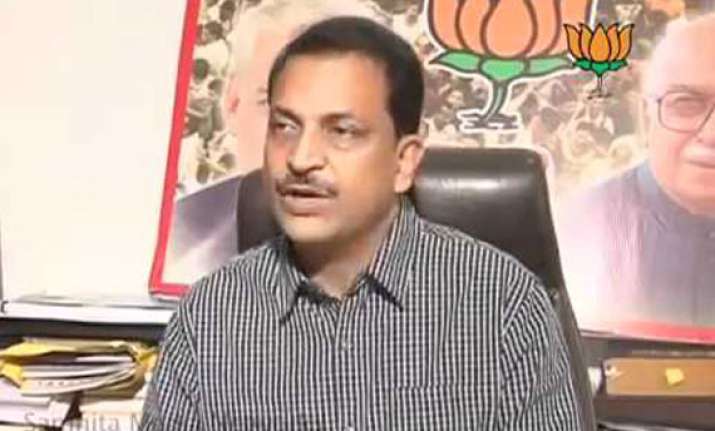 New Delhi, Jun 3: BJP today said Team Anna raising the issue of alleged corruption in allocation of coal blocks was a "natural consequence" of Prime Minister Manmohan Singh "shying away" from replying to the opposition's demands for a clarification in Parliament.
"It is a natural consequence of the Prime Minister shying away from making a statement in Parliament when Opposition had raised the issue on the floor of the House...we are happy about it," BJP spokesperson Rajiv Pratap Rudy said here. 
He said that he had moved an adjournment motion in the Rajya Sabha on May 22.
"Though the Question Hour was adjourned, the government did not come out with a statement.... Now when Team Anna made the allegation, he chose his visit to Myanmar to react to it.  Now he (PM) is answerable to the crowd on the streets. He is answerable to a bigger forum," he said.  He was reacting to Team Anna and Ramdev raking up the issue of coal blocks allocation at their joint fast at Jantar Mantar.
Rudy said it was the BJP which had first raised the issue of alleged irregularities in allocation of coal blocks and black money being stashed abroad.