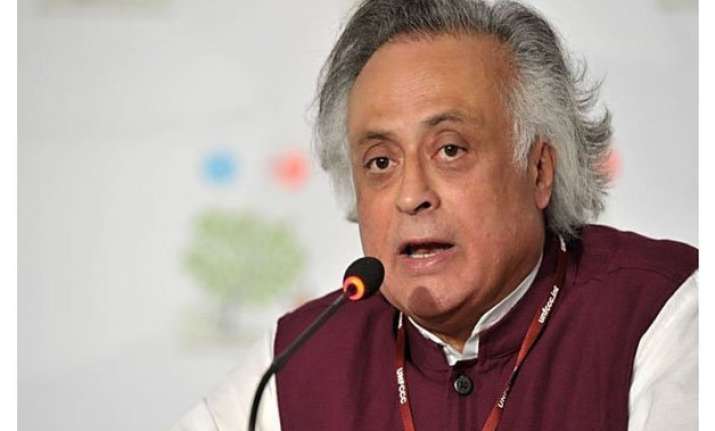 New Delhi:Throwing down the gauntlet to the ruling NDA, the Congress has said that the land Bill was a "make or break" issue for it and "in no way" would the government be able to push it in Rajya Sabha as the opposition parties remained united in their stand against it.
"For Congress, the land acquisition Bill is a make or break issue... A fundamental political issue... We stand by the 2013 law as do millions of farmers. In no way will the government be able to push it (Bill) in Rajya Sabha," senior Congress leader Jairam Ramesh said yesterday.
Recalling the march in this regard led by Congress chief Sonia Gandhi of the leaders of 14 opposition parties to Rashtrapati Bhawan, Ramesh said it would not be a matter of surprise if almost the entire opposition were to stand against the Bill in the Upper House.
Ramesh said Congress was "very confident" that the measure would be opposed by TMC, the Left parties, JD-U, BSP, DMK and NCP. He also claimed that Shiv Sena was with the opposition on the issue, but was unsure which way the party would vote. Sena is the second-largest constituent of the BJP-led NDA government.
Ramesh's remarks came a day after the Union Cabinet decided to recommend re-promulgation of the land acquisition ordinance incorporating nine amendments that were part of the Bill that was passed in Lok Sabha earlier this month.
The decision was taken at a meeting of the Cabinet presided over by Prime Minister Narendra Modi as the Bill, which is pending before Rajya Sabha, has no chance of being cleared before April 5.
The pending legislation, entitled the Right to Fair Compensation and Transparency in Land Acquisition, Rehabilitation and Resettlement (Amendment) Bill, seeks to replace the ordinance that was promulgated in December.
The Ordinance should have been cleared by Parliament before April 5 if it was to subsist. But the government hit a hurdle in Rajya Sabha, where it could not get the Bill cleared for replacing the Ordinance.