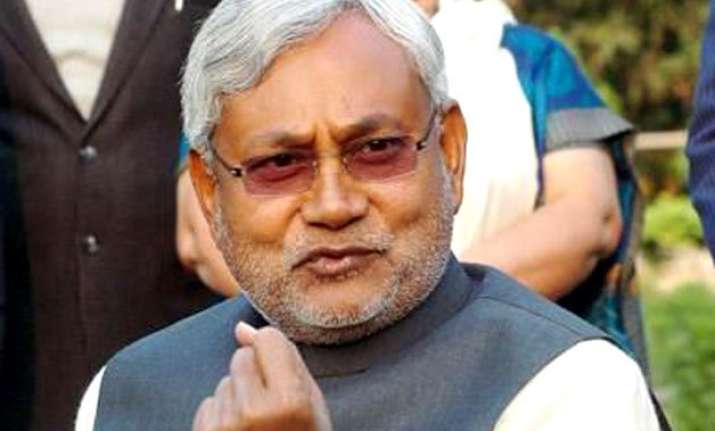 New Delhi: Rumour about RSS's interest in Bihar CM Nitish Kumar has provided momentum to the efforts being made by Janata Parivar to unite.
The move to bring together the Janata outfits as a counterweight to BJP was conceived in the aftermath of their debacle in Lok Sabha elections. However, the same landed on a rough turf when SP chief Mulayam Singh Yadav doubted about its profitability for his own party and Lalu Prasad held suspicions about Kumar's intent.
According to reports published in TOI, RSS leaders, in the light of AAP's sweep of Delhi, had on Monday night, conveyed to BJP their assessment that the party needed to team up with Nitish Kumar in order to avoid a defeat in Bihar elections scheduled later this year.
Although inquiries about the meeting between RSS and BJP leaders, the previous evening, raised doubts about the authenticity of the purported "advice", the reports raised fears about BJP's game-plan for Bihar polls.
The change in attitude of Nitish Kumar was evident on Thursday when he, along with his senior colleague K C Tyagi, met Mulayam. Kumar had, all along pressed for a swift merger, saying the "secular" parties would be routed by BJP if they will not hang together, but the same did not work out.
This time, however, he found Mulayam to be more than receptive. In fact, on Friday, it was Mulayam who took the initiative to get Kumar, Tyagi and Sharad Yadav to meet Lalu and his colleague Prem Gupta to discuss the steps to form a "united front" immediately as a precursor to merger.
JD(U) sources said Kumar and Lalu have agreed to get into the nitty-gritty's, most crucially who gets to contest how many and which seats, immediately.