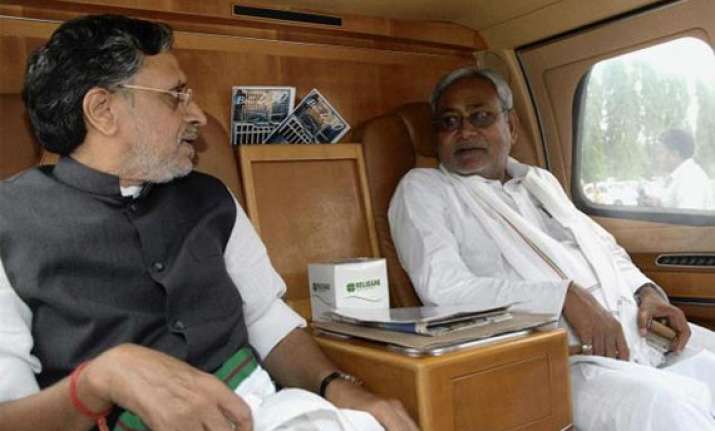 Patna, Jun 12: Trouble is brewing for the ruling  JD(U)-BJP government in Bihar with sources revealing that chief minister Nitish Kumar has almost made up his mind to sever the alliance with the saffron party in the wake of Narendra Modi's annointment as chief of BJP election campaign.
Nitish Kumar has called an emergent meeting of all JD(U) MLAs in Patna and has asked them to reach the state capital by June 15.
The chief minister's confidantes are also in touch with independent MLAs to cobble up a majority in the event of the alliance collapsing.
The partywise position in Bihar assembly at the moment is:
Total seats 243, Janata Dal (United)  (incl Speaker) 118, BJP 91, RJD 22, Congress 4, Independents 6, LJP 1, CPI 1.
For the midway mark of 122, Nitish Kumar would need the support of only four members, which, judging in the current context, is not an uphill task.