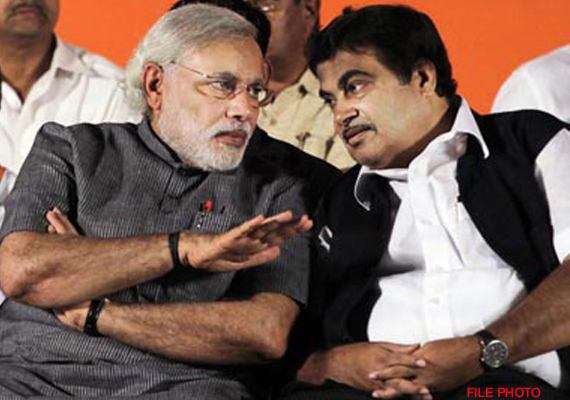 Ahmedabad, Jul 22: Former BJP president Nitin Gadkari, who was recently named one of the members of the party's Election Campaign Committee for 2014 polls on Sunday called upon Gujarat Chief Minister Narendra Modi at his residence in Gandhinagar.
Modi is the chairman of the BJP's election campaign committee.
"Gadkari came to attend a social function in the state and paid a courtesy visit to Modi," said BJP spokesperson IK Jadeja.
He was evasive when asked about what transpired at the meeting between the two leaders. "They must have discussed some political issues. But I don't know what transpired in the meeting," he said.
In the Election Campaign Committee announced on Friday, Gadkari was asked to pay "special attention" to Delhi in the forthcoming Assembly election scheduled at the end of the year.
The former BJP president was also entrusted with the responsibility of preparing the vision document, highlighting achievements of erstwhile NDA government, which will be released with the party's election manifesto.