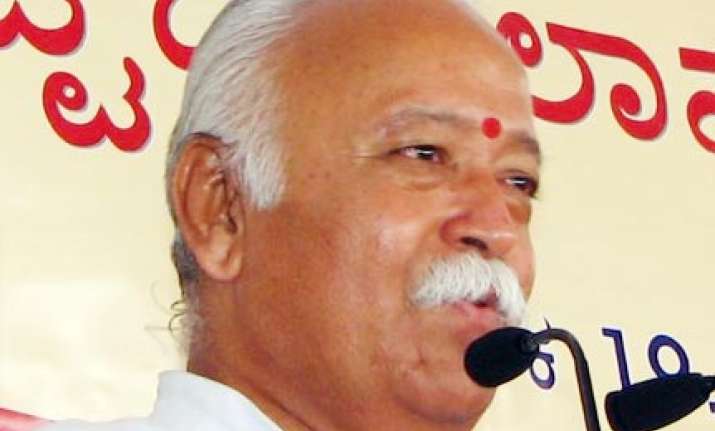 RSS Chief Mohan Bhagwat on Wednesday clarified that he did not mean BJP needed chemotherapy when he was asked a question about how the party should revive itself. 
"I did not say chemotherapy is needed (by BJP) but you know what happens in the media. Now I do not even want to clarify. The news channel has clarified the issue. By now the clarification is there even on our website," Bhagwat said. 
He was speaking at the release function of former Panchajanya editor Tarun Vijay's book "India Battles to Win". 
Bhagwat had created a controversy on Tuesday during his press conference in Jaipur, where, replying to a question on whether BJP needed chemotherapy or surgery or medicines, he reportedly said, "As far as BJP is concerned, whatever surgery, medicine, chemotherapy is essential for them, it has to be diagnosed by them (BJP)." 
The issue was fanned further by BJP President Rajnath Singh when he was told by the press here that some people in his party felt it needed chemotherapy. 
Without knowing about Bhagwat's comments, Singh said, "Who says this? Who is out of his mind?"  He said that BJP's morale was high. PTI