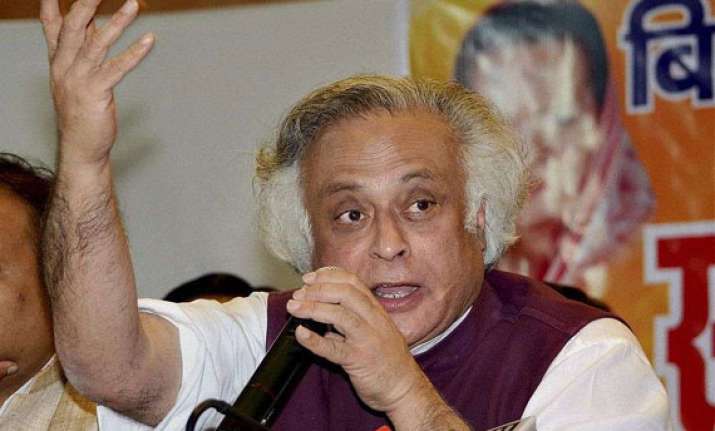 New Delhi: Union Rural Development Minister Jairam Ramesh today said there was a need to have parity of wage under the Mahatma Gandhi National Rural Employment Guarantee Act (MNREGA) and the Minimum Wages Act.
He said, in 14 states including Bihar, Jharkhand, West Bengal and Rajasthan, the wage under the rural job scheme was lower than the rate stipulated under the Minimum Wages Act.
Speaking at an event to mark the 9th MNREGA Divas here, Ramesh said to bring in parity of wage the MNREGA needed to be amended and an expert panel was looking into the matter.
The MNREGA wage rate would be enhanced from April 1, he said, adding the notification in this regard would be placed before Parliament in the session beginning later this week.
Ramesh said the MNREGA wage rate had already been linked to the Consumer Price Index and the yearly revision was being done accordingly.
He exhorted officials to motivate and help small and marginal farmers undertake land labelling and irrigation schemes on their land under the scheme, and lamented that only 10 per cent farmers had so far benefitted from this provision.