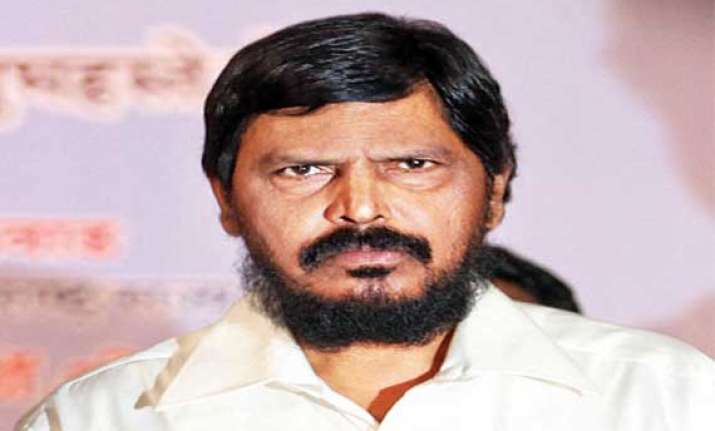 Indore: Republican Party of India (RPI) chief Ramdas Athawale today said BJP-led NDA, of which his party is a constituent, would win 300 Lok Sabha seats and come to power at the Centre.
Talking to reporters at the Indore Press Club here, Athawale said all exit polls had forecast outcome favourable to NDA, due to which he was confident that the alliance would win 300 seats and form the government on its own with Narendra Modi as the Prime Minister.
"People were quite angry with the UPA government because of scams, which is why voter turnouts at many places were as much as 30 per cent higher," he said.