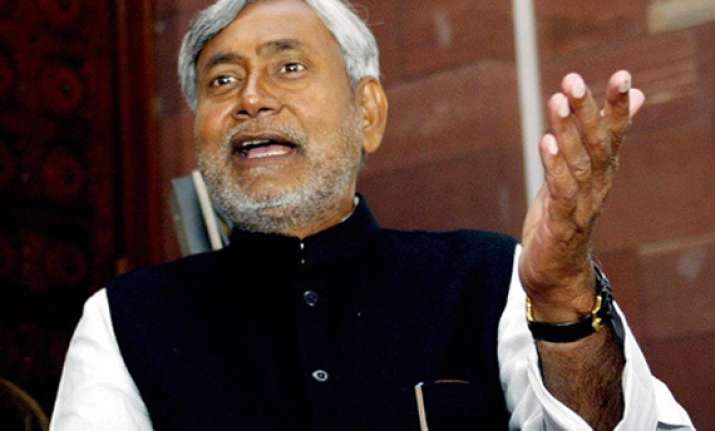 Patna, May 20: With a survey indicating that the NDA will increase its tally in the 2014 polls if the JD(U) and BJP remain together and both parties will lose seats in case of parting, Bihar Chief Minister Nitish Kumar today said that the alliance is 'intact'.
"The NDA alliance is intact. Alliance gives constituents freedom to express opinion on any issue and there is no harm in this," Kumar told reporters.
Asked about the fate of the NDA if Gujarat Chief Minister Narendra Modi is projected as the Prime Ministerial candidate by the BJP, Kumar said "We should not talk in terms of ifs and buts."
NDA has 34 of 40 Lok Sabha seats in Bihar at present with JD(U) having 22 and BJP 12.
On reports of him snubbing BJP MP Kirti Azad at Darbhanga, Kumar said "I am shocked to see such things in the media ... nothing like this happened ... the issue has been blown out of proportion.
"It is the priority of the government whether to invite an MP to such a meeting," he said on Azad's allegation that as a public representative he was not allowed to raise issues related to water-logging.
Asked about his 'who has seen the future' remark which triggered speculation about possibility of a parting of ways between the JD(U) and BJP, Kumar replied that he had said so in a general context.
"When there is no certainty of life then who can say in definite terms about the future," he said seeking to clarify that it was not specific to ties between the two parties which is witnessing strain in the wake of the JD(U) sharpening attack on Narendra Modi.