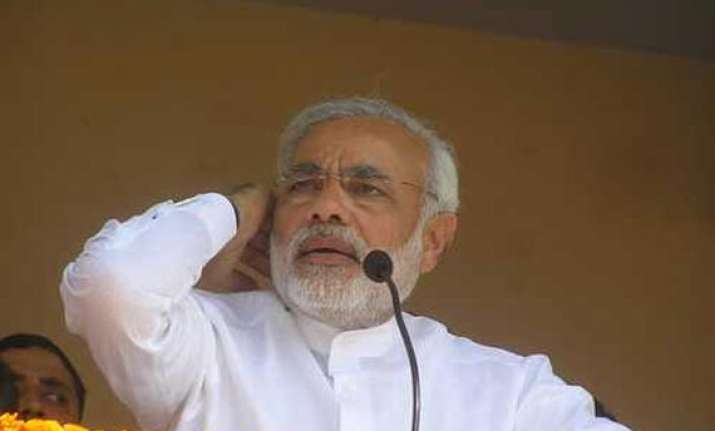 Lucknow: Gujarat Chief Minister and BJP's prime ministerial candidate Narendra Modi will address a Vijay Shankhnaad rally in Jhanshi of Bundelkhand region today
The rally, 313 km from here, is the second in Uttar Pradesh out of the proposed nine rallies by year end. It is aimed at not only influencing voters in the four parliamentary constituencies of the Bundelkhand region, but also in districts like Guna, Datia, Panna, Shivpuri, Teekamgarh and Chatarpur in Madhya Pradesh that go to polls next month.
Bharatiya Janata Party (BJP) leaders say Modi will be "seeking account" of the Rs.7,200 crore package given to Bundelkhand region by the central government at the behest of Congress vice-president Rahul Gandhi.