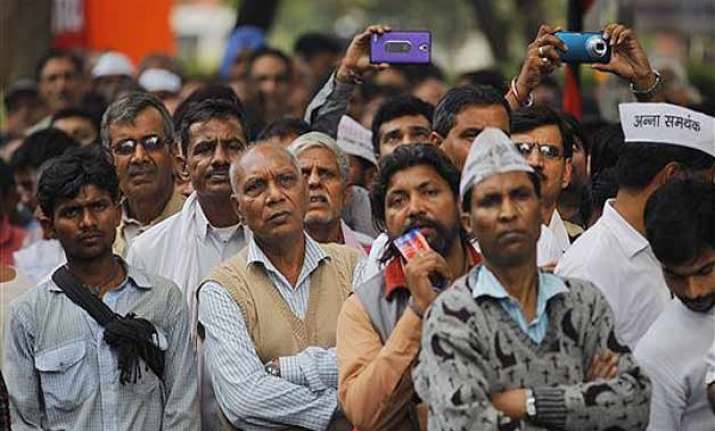 New Delhi:  The ruling National Democratic Alliance (NDA) and particularly Bhartiya Janata Party (BJP) is finding it hard to pass the already controversial Land Acquisition Bill which is at present an ordinance. Parliamentary Affairs Minister Venkaiah Naidu already had discussion with members of various political parties before the start of the budget session of the parliament but with little success.
In such a scenario the best way forward for the Narendra Modi led government is to pass the Bill with the help of Article 108. A joint sitting of both the houses can be convened by the President under three situations. They are
. The Bill is passed by the one house but rejected by the other house
. "the houses have finally disagreed  as to the amendments  to be made in the bill".
. "more than six months lapse from the date of the reception of the bill  by the other house  without the bill being passed by it".
Till now this article has been used three times in the history of the Indian Republic. The Article was first used in 1961 to pass the Dowry Prohibition Bill and then in 1978 for the Banking Service Commission Repeal Bill in 1978.
The third instance when Article 108 was utilized was in 2002 by the erstwhile NDA government under the prime minister ship of Atal Bihari Vajpayee to pass the contentious Prevetion of Terrorism Act (POTA).
There are striking similarities that the present government and the previous NDA regime had to counter. It was then at that time that BJP led government had enough numbers in the lower house (Lok Sabha) but fell short when the bill came in the Upper House (Rajya Sabha).
It was during the budget session of 2002 when the POTA which was still an ordinance then was passed in the Lok Sabha on March 18th only to get defeated in the Rajya Sabha on March21st .
It was a nine and half hour joint sitting session  which took place in  the central hall of the Parliament on March 26, 2002 where finally 425 voted in the favour of the bill, 296 against it and 60 members abstained from voting. Finally POTA became an act two days later after ex-president K R Narayan gave his assent to the bill.