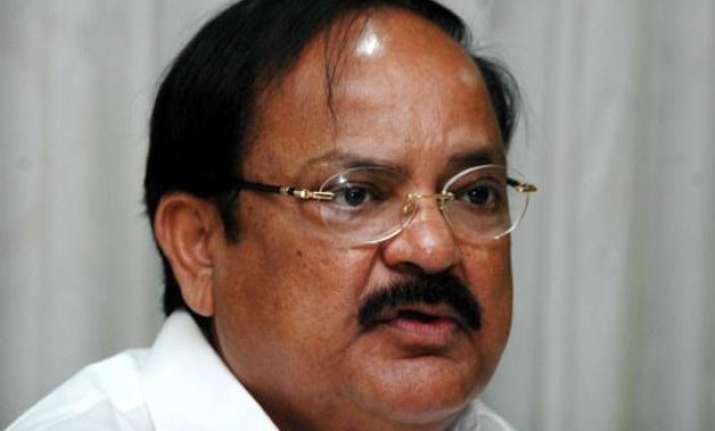 Gandhinagar: Union Urban Development Minister Venkaiah Naidu today met Gujarat Chief Minister Anandiben Patel here and assured all possible help from the Centre for the farmers who have suffered losses due to the unseasonal rains.
In a meeting with Gujarat CM and other senior state officials, Naidu took stock of the situation, an official release said.
Officials of the state government gave a detailed presentation to Naidu about crop damage.
As per the initial evaluation by the state government, crops in 1.80 lakh hectares across 24 districts have been damaged due to the unseasonal rains.
Naidu was quoted as saying that the Prime Minister Narendra Modi has sent union ministers to various states to assess the crop damage due to unseasonal rains.
A high-level committee of the union ministers will assess overall situation and will decide about aid to be provided, he added.
Patel had written to the PM and appealed to him to relax norms of calamity relief fund and provide assistance even where the damage was upto 25-50 per cent, said the release.
Naidu added that the government was considering various schemes like crop insurance scheme, village-based warehouse and cold storage facilities to provide a long-term solution.
Union Minister of State for Chemicals and Fertilisers Hansraj Ahir, who accompanied Naidu, gave information about steps taken by the Centre to ensure availability of urea, said the release.