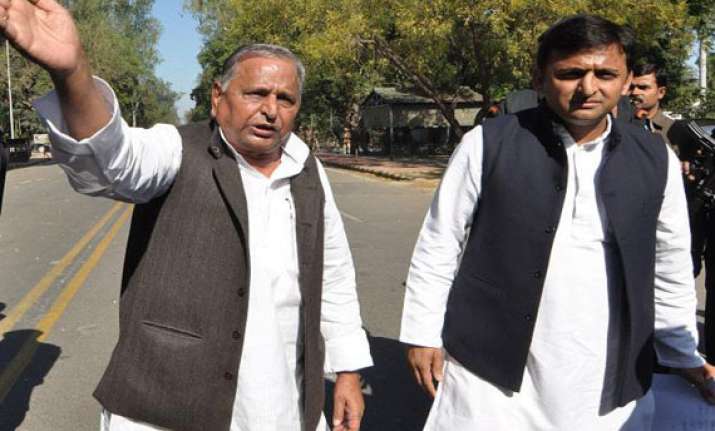 Lucknow: Faced with rout in Uttar Pradesh, Samajwadi Party chief Mulyam Singh Yadav today met senior party leaders here to review the party's performance in the Lok Sabha polls.
Yadav, who was nursing the ambition of a big role at the Centre before the polls, met the leaders, including SP's state president Akhilesh Yadav to discuss the poor performance of the ruling party.
The ruling party in the state was reduced to 5 seats in the polls while BJP clinched 71. Congress and Apna Dal got two seats each.
Among the five seats, Yadav alone got two seats— Mainpuri and Azamgarh. Rest three are Kannauj, Badaun and Firozabad clinched by his daughter-in-law Dimple Yadav and nephews Dharmendra Yadav and Akshay Yadav respectively.