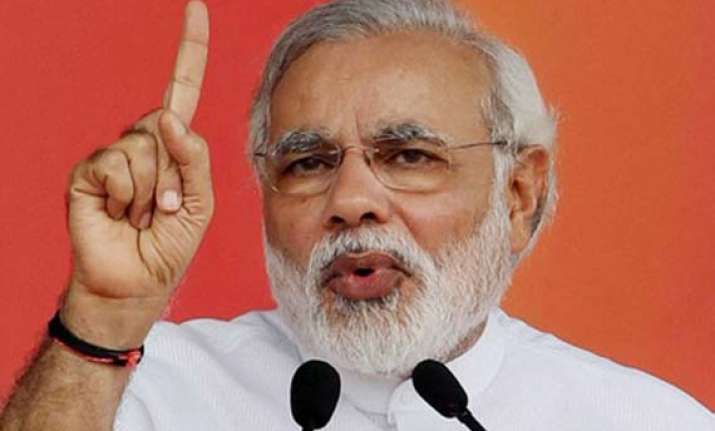 Bhopal: While BJP's prime ministerial candidate Narendra Modi's "toilets first, temples later" remark has evoked mixed reactions, a lot of people feel it is a genuine issue and needs to be strongly addressed.
Former Madhya Pradesh Women's Commission chairperson Savita Inamdar, without associating herself with any political class, told PTI that, "There is no need for more temples and also because it (temple) is always there in our hearts. For treating humans as human beings, toilets are an absolute necessity than temples."
Addressing youths in Delhi, Modi had rued that many Indians still do not have access to basic sanitation.
He had said, "My image is that of Hindutva but I'll tell you my real thinking. I have said in my state: pehle shauchalaya, phir devalaya (toilets first, temples later)."
Emphasising on developing toilets with proper facility of water, Inamdar said the issue is vital and hygienic practices need to be developed.
It has been observed in many areas that because of lack of this basic facility, people even defecate behind temples, said Inamdar, who is a practising paediatrician.
Retired IPS officer and former vice chancellor of Jabalpur's Rani Durgavati University, Arun Gurtoo supports Modi's statement by terming it as a "scientific thinking."
"It is a matter of shame that even after 60-65 years of Independence, women, specially in rural areas, have no access to proper toilet facility," Gurtoo lamented.
State BJP unit's election manifesto committee chairman and former Union minister, Vikram Verma said, "The state government is already running 'Maryada' programme to provide toilets in each and every household.
"The party would see whether it needs to be given more impetus or not as even today large number of people in both urban and rural areas defecate in open as there are no toilets in their homes," he said.
However, not impressed by what Modi said, former MP Chief Secretary Nirmala Buch said, "There is nothing special in it as Jairam Ramesh had also said similar things earlier. I don't see any commitment in their statements."
"Despite lot of funding, we are far away from the total sanitation goal," she remarked.
Ironically, Ramesh had drawn flak from the BJP in April when he said that toilets should be made first in villages before temples.
"BJP goes silent on whatever Narendra Modi says and begins supporting him. Jairam Ramesh had once said toilets should be made first in villages before temples. BJP had then immediately criticised Ramesh and demanded that he seek an apology from the nation," Union minister Rajiv Shukla had said yesterday.