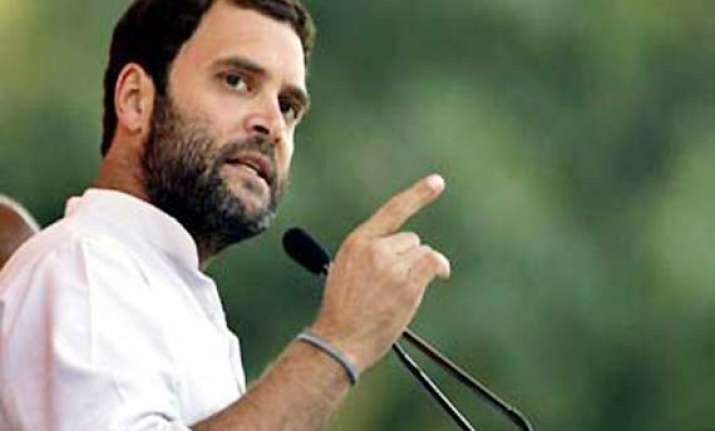 Bhuj (Gujarat), Dec 15: Congress general secretary Rahul Gandhi Saturday accused Gujarat Chief Minister Narendra Modi of practising "politics of anger" and said it was time people switched to the power of "love" preached by Mahatma Gandhi for the state's progress.
"When my grandmother (Indira Gandhi) and father (Rajiv Gandhi) died, I had a lot of angst in me. Anger makes a person blind. I was like a blind man. But when I followed Gandhiji's path of love and kept anger aside, I started seeing things clearly. Your chief minister still has a lot of anger inside him," Rahul Gandhi said while addressing a rally here.
"You (the people of Gujarat) are full of love. You have your own dreams and it is you who run this state, the historical past of here has been of love, which is there in your hearts that you have expressed and have shown also. There should be a government in this state which has love," he added.
He also questioned the Gujarat government's claim that the Narmada river water had reached every household of the state. "I am asking you today; do you have water in your homes?" he asked, to which the assembled crowd said a resounding "no".
He added that nearly 14,000 Right to Information (RTI) queries were pending in Gujarat. The Lokayukta could not be appointed in the state as "one man" did not want it.
This was Rahul Gandhi's third state tour ahead of the second phase of polling in Gujarat Dec 17. Sixty-eight per cent voting was recorded in the first phase of polling Dec 13.