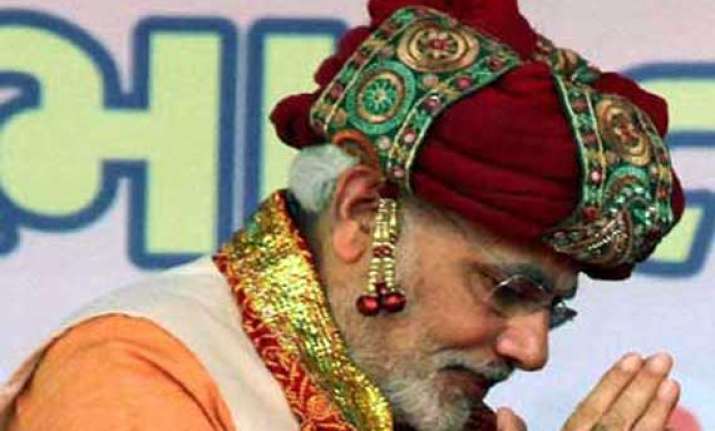 Gandhinagar: BJP prime ministerial candidate Narendra Modi today said, he was happy, his speeches are bringing money to the government's coffers.
Modi was reacting to a missive issued by Central Board of Direct Taxes seeking imposing of service tax on money collected from his rallies.
Taking a jibe at Finance Minister P Chidambaram, Modi said, our Finance Minister said during his vote-on-account speech that he had worked hard.
"I was thinking about what hard work did he do. Yesterday, I got the reply. He is doing hard work by imposing service tax on my rallies.
"If that be so, I am happy that my speeches are bringing money to the nation's coffers", said Modi.
The Gujarat chief minister said, there has been decline in foreign investment in the country during last several months. "Just wait for some more time, the situation will turn for the better".