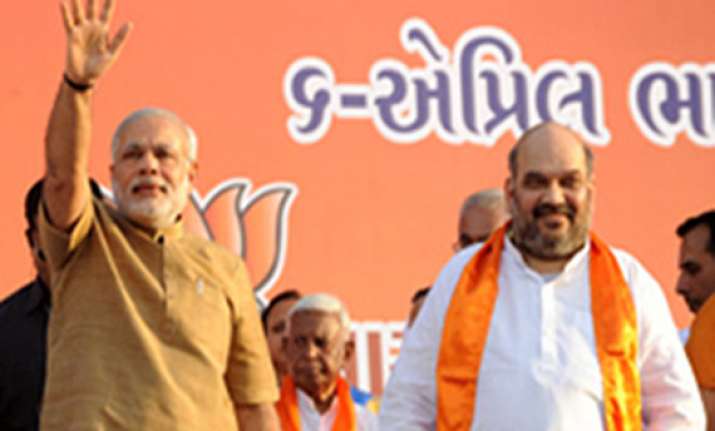 New Delhi: Narendra Modi's close aide and BJP leader Amit Shah on Wednesday agreed to abide by the Election Commission's decision of censuring him for violation of the Model Code of Conduct and compared himself with the "best bowler" who also bowls a no-ball.
"The intention in my speeches was not to violate the Model Code. It is the Election Commission's prerogative to interpret my speeches. The Election Commission is the supreme body and I will abide by its decision. When any bowler bowls, he also throws a no-ball," he said.
"EC is the topmost body in India & I abide by its decision. Even the best bowler slips and No balls,I' m no different," he tweeted.
The Election Commission today censured Shah and Uttar Pradesh Minister
Azam Khan
for making controversial remarks during campaigning.
The EC's decision came days after it had banned the two leaders from campaigning in Uttar Pradesh during the ongoing Lok Sabha elections.
The ban imposed on the two politicians will continue and Shah has filed an appeal before the Commission seeking a review of its decision banning him from campaigning.
While censuring Shah and Khan, the EC also condemned their statements after going through their responses to the show cause notices issued to them.
Shah had landed in a major controversy for his remarks that the upcoming general election was an opportunity to seek "revenge for the insult" inflicted during the riots in Muzaffarnagar in Uttar Pradesh last year. The EC took cognisance of his remarks made in Shamli, Bijnore and Muzaffarnagar in West UP.