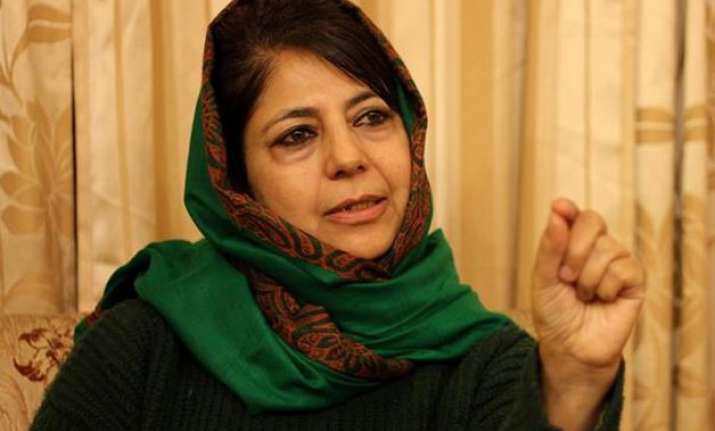 Vijaypur: PDP chief Mehbooba Mufti, who is keeping ally BJP guessing over government formation, has said that the Narendra Modi government should take "decisive confidence-building measures" to create an environment wherein effective governance could be possible in the state.
She said the central government shall have to reach out to Jammu and Kashmir to end the "gloomy scenario of despair and alienation" as addressing the genuine political, economic and security concerns goes beyond power politics.
"Peace, stability are pre-requisites for development, effective governance," said Ms Mehbooba Mufti addressing a gathering of PDP workers here in Samba district of Jammu while launching the party's membership drive.
Ms Mehbooba Mufti said "effective development and good governance in Jammu and Kashmir is possible only in an environment of peace and stability which necessitates decisive confidence building measures to be taken by the political leadership in New Delhi."
She added, "Peace and stability is possible only when we revive, with firm resolve and with tangible confidence building measures, the process of reconciliation and engagement in and around Jammu and Kashmir."
Ms Mufti said Jammu and Kashmir has huge stakes in peace and stability in the region, as people in both Kashmir and Jammu regions have to suffer enormous human and economic losses because of the hostility.
"While people living along the borders in Jammu region suffer and live under the constant threat of cross-border shelling, the people in Kashmir valley are suffering because of the continued internal strife and recurrent violence," she said.
She added that peace along the borders in Jammu region and within the mainland in Kashmir is key to development and progress as had happened between 2002 and 2005.