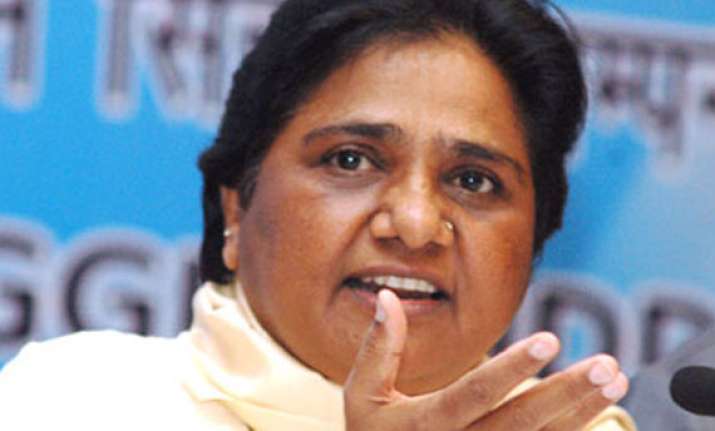 New Delhi, Dec 13: A day after her criticism of Rajya Sabha Chairman Hamid Ansari, BSP chief Mayawati today changed tune to say that she had "respect" and "full faith" in the Chair and expressed hope that he will find ways for passage of the bill for quota in promotion.
Mayawati's impromptu remarks were followed by an assurance of "fullest cooperation" of the House by Prime Minister Manmohan Singh as also Leader of the Opposition Arun Jaitley to Ansari, who yesterday had expressed difficulty in continuing in a situation where he is attacked.
"I respect you. I respect the Chair...I have full faith in the Chair that he will find a way to get the voice of the downtrodden heard," Mayawati said.
The BSP chief, who has been pushing a bill for providing for reservation to SC/ST in government job promotion, said it was "sad" that the proposed legislation could not be taken up in the last session of Parliament as well as in the current session because of frequent disruptions.
"I have full faith in you. I have full confidence that you will be able to find a way out to ensure that the House runs smoothly and the legislation is passed," she said.
Mayawati stunned the House yesterday by criticising Ansari over disruptions. She was peeved over the delay in taking up the bill for quota in promotion, which is being strongly opposed by Samajwadi Party.
The BSP chief also requested the government, especially the Prime Minister to find a way out by talking to parties, which are obstructing the measure.
"Find a way so that the House runs smoothly and the Chair also does not face problems in running the House. I also request the Leader of the Opposition and leaders of all other parties to rise over party politics and help in the passage of the bill," she said.