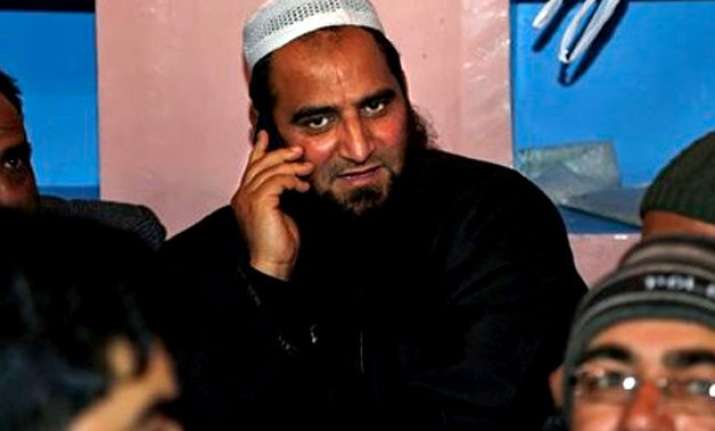 New Delhi: Separatist leader Masarat Alam who has spent most of his adult life in prison, has got bail in 26 of the 27 cases he face. Mufit government's response to the Prime Minister's anger over Alam's release will be more of politics than law.
Alam was detained since last September under the Public Safety Act (PSA) without confirmation from the sate home department, a mandatory requirement under the Act.
The government had, in fact, realised the irregularity in Alam's detention in February, when Jammu & Kashmir was under Governor's Rule. Almost a month before on Februaray 4 when Mufti Mohammade Sayeed took over as Chief Minister, the J&K home department wrote to the District Magistrate, Jammu, that  "the period of 12 days… has already elapsed, as such, the detention order has become non-est in the eyes of law".
On March 7, six days after Mufti was sworn in, the Jammu district magistrate wrote to the SSP, Jammu, asking him to "release the detenue if not released as yet".
The last detention order, the 17th in 24 years against the now 43-year-old Hurriyat leader under PSA was issued on September 23, 2014 in Jammu. According to Abdul Gani Mir, Inspector-General, Kashmir Range, the home department was required to confirm the detention in the next 12 days. "However, in this case, the home department did not confirm the detention order," Mir was quoted by The Indian Express.
The J&K PSA, a draconian law that allows a person to be detained without a chargesheet or trial for months, was promulgated in 1978, ostensibly to target timber smugglers. But up to 1990, it was frequently used by governments against political opponents. After the beginning of militancy, the law was used repeatedly to postpone or avoid normal investigations and trial.
A detention order under PSA can be issued by a district magistrate or divisional commissioner, and an individual could initially be detained for up to two years for "acting in any manner prejudicial to the security of the State", and for up to a year for "acting in any manner prejudicial to the maintenance of public order". In 2012, these maximum lengths of detention were cut to six months and three months respectively.