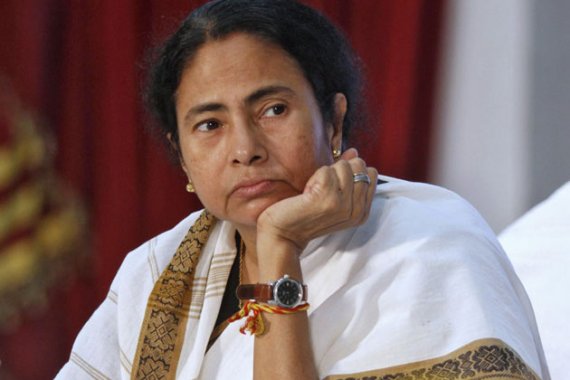 Ganga Sagar (WB): Warning opposition parties against smear campaigns against her government, West Bengal Chief Minister Mamata Banerjee today dared them to fight on development plank.
"We cannot be stopped by smear campaign. My job is to take everybody along. Those who will oppose, will be thrown away," she said at a programme here.
"Sarva Dharma Samanyaya is our motto. We work for people irrespective of religions and castes.... Smear campaign and malicious propaganda will not work. People will give a fitting reply," Banerjee said.
She said that a deep sea port would be built at Sagar Island jointly by the state and the Centre at a cost of Rs 12,000 crore in the next 2-3 years which would give jobs and bring development in the area.
She also assured the people that no land would be taken away from them for the project.  Taking a swipe at the Centre, she said that the state government inherited a huge debt and yet the Centre took away the revenues.
"We are not even getting money for the 100 days work scheme but still we are number one in that. We are proud of it. We are number one in skill development and small scale industries," Banerjee said.
She inaugurated and laid the foundation stones for a number of developmental projects including hostels, coastal police stations, water supply projects, etc.
Banerjee also named sea ports in Sagar islands - Rupsagar and Dheusagar and said it will become tourism hubs while Bhorsagar would be developed as a deep sea port.  Focusing on eco-tourism, she said they had formed a task force to look after work in the tourism sector in Sagar islands.