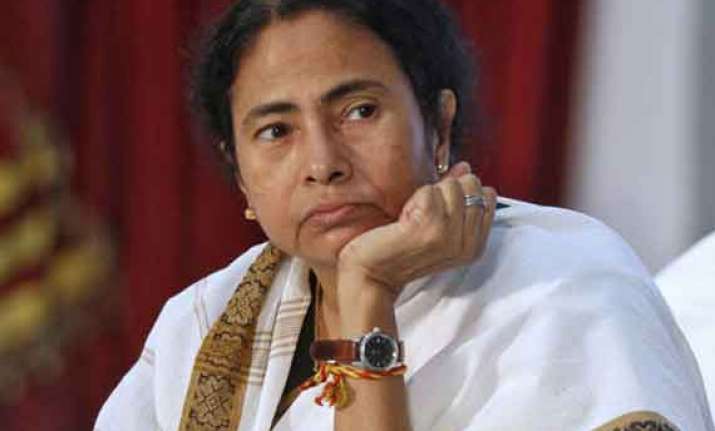 Kolkata: Condemning the killing of four Trinamool Congress activists in West Bengal's South 24-Parganas, Chief Minister Mamata Banerjee Tuesday attacked the Left Front for resorting to violence with the help of "hired hooligans from outside" and asserted her government doesn't endorse politics of bloodshed.
Speaking at a gathering in Raidighi after visiting the families of the victims, Banerjee, also the the Trinamool Congress supremo, warned the Left against fomenting trouble.
"We condemn the incident strongly. We do not believe in politics of bloodshed and violence. These areas have been terrorised. The opposition must remember their party is not in power anymore. We will not allow violence like Singur and Nandigram," she said.
"Jealous of the good work we are doing, some people are hiring goons to kill Trinamool workers. You have forcibly driven out people from Nandigram and Singur...and other places. You can't do this anymore because there is a change in government. Murdering is not the way to clear a path," said Banerjee, claiming the murders were "planned by the CPI-M".
The incident happened in Khari village in Raidighi in June when some assailants hurled bombs and opened fire at the Trinamool activists, killing four of them and injuring three others when they had gathered together for a meeting.
Four people have been arrested and an FIR registered against former state minister and Communist Party of India-Marxist (CPI-M) leader Kanti Ganguly in connection with the killings.
Allaying fears of the residents of the district, Banerjee asserted the police will take stern action against the culprits.
"Don't worry...do not fear. If you think you can commit a crime and run away from Bengal, you are wrong. We will nab you from any part of the world," she said.