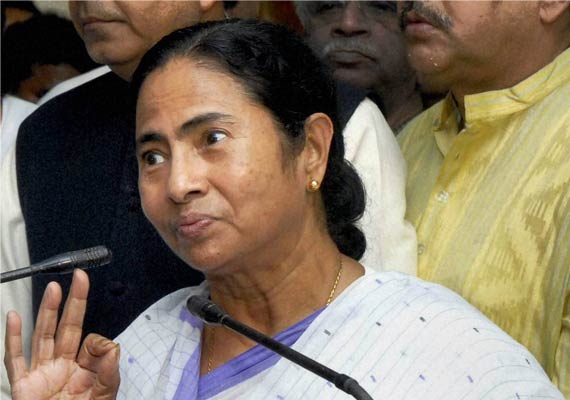 New Delhi, Aug 23: Trinamool Congress supremo and West Bengal chief minister Mamata Banerjee today again opposed the government's move to allow FDI in the retail sector and pension fund reforms.
Speaking to newspersons after coming out of a meeting with Finance Minister P Chidambaram here, Mamata Banerjee said: "We are not in favour of FDI in retail. We are in favour of the common people. We won't deviate (from our stand), be it FDI in retail or pension fund reforms or opening up the insurance sector."
On the current impasse in parliament over Coalgate, Banerjee said, parliament and state assemblies are pillars of democracy, and if there is any corruption or scandal, it must be discussed. There should be an all-party meet to resolve the deadlock, she added.
Asked about her opinion on BJP's demand for the Prime Minister's resignation, the Trinamool supremo told a reporter: "It's the opposition's prerogative to demand the PM's resignation. If I demand your resignation, will you resign?"
On the Maoist situation in West Bengal, Banerjee said, both Darjeeling and Jangal Mahal issues are settled, and those fighting with guns must come and join the mainstream.