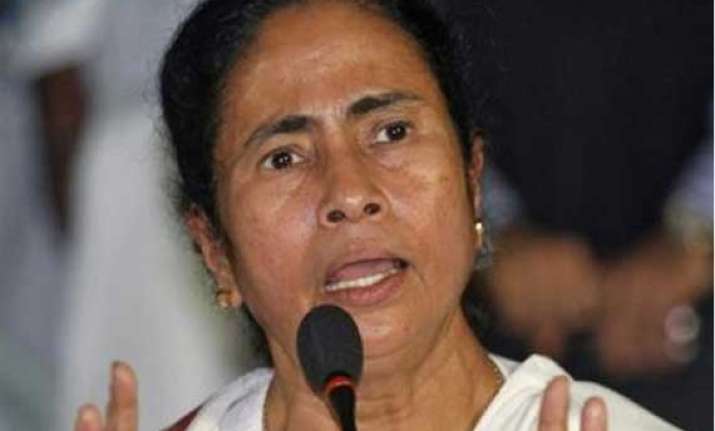 Titagarh (WB): Continuing the tirade against Narendra Modi, Mamata Banerjee today alleged that BJP was collecting 'Modi for PM' fund and said her party would write to the Election Commission about it.
"Modi for PM fund is illegal. PM and CM can only have Relief Fund. How can a political party collect fund for PM?" Banerjee, the Trinamool Congress supremo asked at an election meeting here in North 24 Parganas.
"We will write to the EC against the 'Modi for PM fund'," she said waving a paper.
"Now I am even hearing they are protesting against the EC in Varanasi. This is unheard of," she said.
Alleging that BJP was spending a huge amount of money in the elections and that 90 per cent of the media had been bought she asked "Who is giving this money?