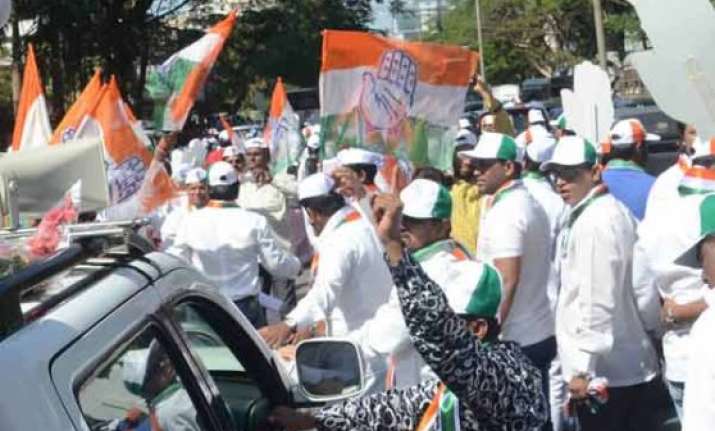 New Delhi: Campaigning for October 15 assembly polls in Maharashtra and Haryana is in last leg with all major political parties leaving no stone unturned to woo the voters.
As per the Election Commission's schedule, campaigning in both the states will conclude today evening.
Security in both the states has been intensified and in several areas security forces have conducted flag march to instil sense of security among electorates.
Wednesday's polling in the three states is seen as the first key test of popularity for major political parties after the Lok Sabha elections.
The pre-poll surveys have indicated that the Bharatiya Janata Party (BJP) will emerge as the single largest party both the states.
Counting of votes is slated for October 19.