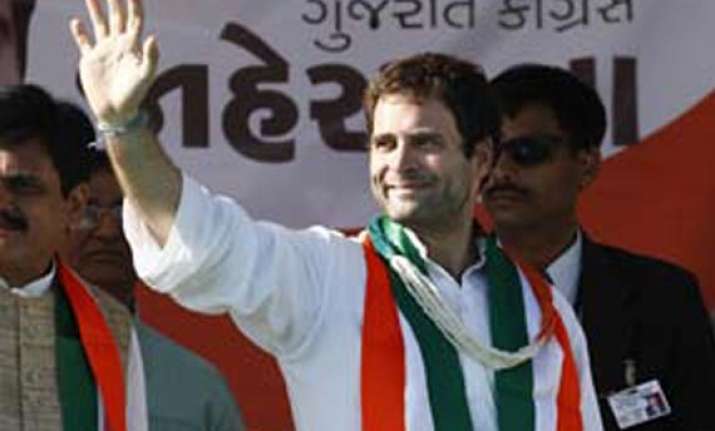 Thane (Maharashtra):  Congress vice president Rahul Gandhi today lashed out at the BJP for practising divisive politics.
Addressing a well-attended rally, Gandhi said, Congress was not a political party , but a "soch " (thinking) which is all inclusive.
Here are live updates of Rahul Gandhi's speech:
5:00 pm:
Rahul ends his speech.
4:59 pm:
Rahul: There are 50 pc women in India. Do you see 50 pc women in Parliament, assemblies and even in our party? We want to give representations to weaker sections, like the Koli (fishermen) community.
4:58 pm
: Rahul: It's wrong to say that one person took India forward. It is wrong. Whether politics or business, more powers need to be given. We want to give more representations to women, tribals in assemblies and Parliament.