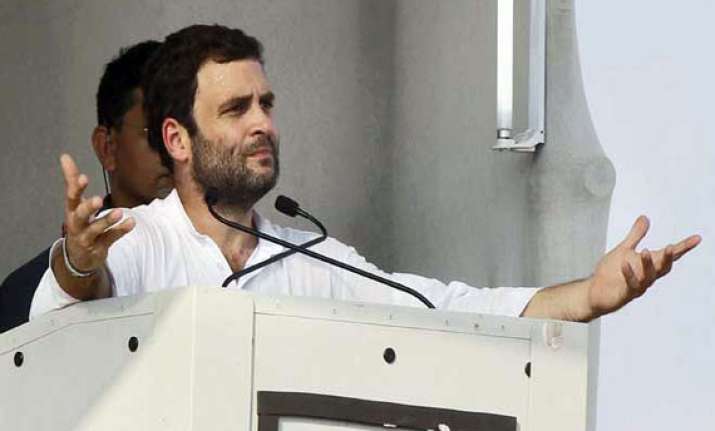 Kanker (Chhattisgarh): Attacking Narendra Modi over the "snoopgate" controversy, Congress vice president Rahul Gandhi today questioned the BJP prime ministerial candidate's committment to women empowerment.
"The leader from Gujarat" is involved in "phone tapping of girls", he said at a rally in Kanker, adding those forces who have been attacking women in the past are now talking of women empowerment.
"The leader from Gujarat, who did surveillance on women in the past, is now seen on posters with promises to empower women," he said.
Referring to the pub attack in Karnataka's Mangalore in 2009 when the Bharatiya Janata Party was in power in the southern state, Gandhi said: "In Karnataka, they (BJP) have been involved in manhandling women."
He expressed confidence that the Congress would win the Lok Sabha election and form UPA III.
He also promised jobs to the youth of Chhattisgarh, alleging that the current BJP state government is incapable of creating jobs.
Here we are giving you live updates of Rahul's rallies: