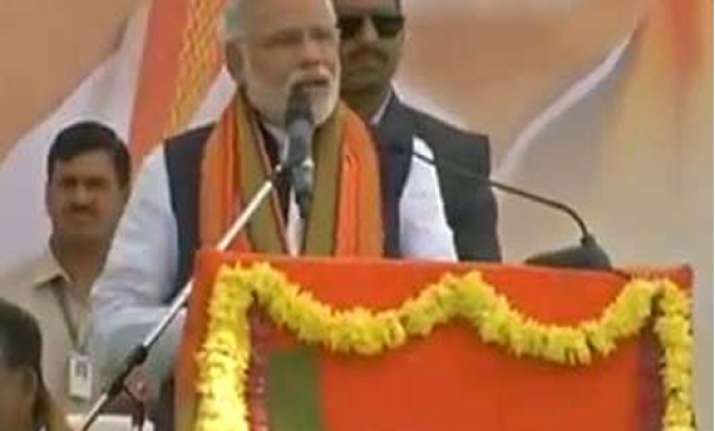 Haveri (Karnataka): BJP Prime Ministerial candidate addressed his last Bharat Vijay Rally of the day at Haveri. The crowd was also addressed by host of BJP Karnataka leaders.
Narendra Modi hammered on Sonia Gandhi for compelling Dr Manmohan Singh to stay on as he prime Minister despite his reluctance. He displayed distaste for Sonia sacrificing the nation merely to prepare her son to take on the post.
Modi attacked the Congress  - led UPA government and called it handicapped. He once again targeted Deve Gowda. Deve Gowda had previously said that he would leave Karnataka if BJP comes to power. In response Modi said that he would be welcomed to Gujarat in that case and that he needed to prepare his departure.
Here are the live updates of Narendra Modi's Rally in Haveri: