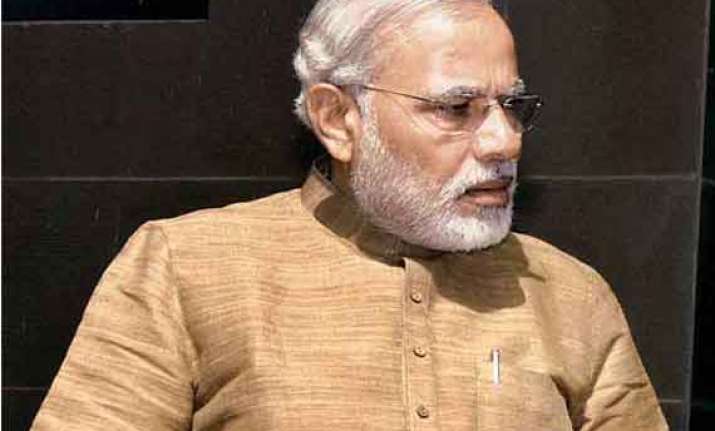 Nizamabad: Narendra Modi, the BJP's prime ministerial candidate addressed a rally in Nizamabad, Telangana.
He attacked Congress for giving birth to a child but killing the mother in bifurcation of Andhra Pradesh. Modi stressed that this election was most prudent for Telangana and that Telangana spirit must not die in vain.
He lashed out at the Gandhi family for erasing Narasimha Rao from public memory.

Here are the live updates of his speech in Nizamabad rally: