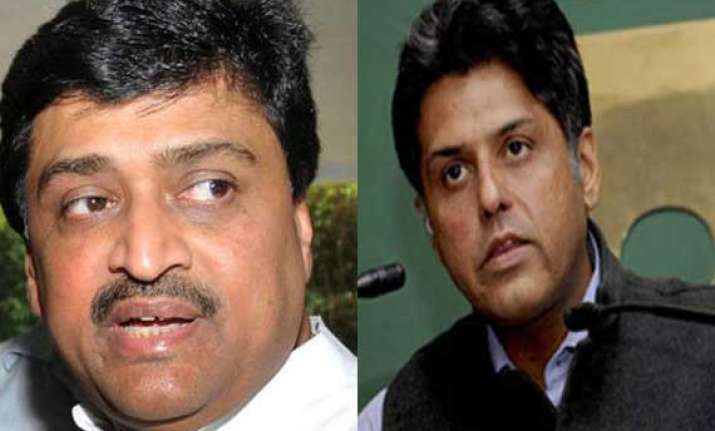 New Delhi: The Congress central election committee today approved a list of 12 candidates for the Lok Sabha elections, with Madhusudan Mistry asked to contest from Vadodara, and former Maharashtra chief minister Ashok Chavan getting the party ticket from Nanded.
Information & Broadcasting Minister Manish Tewari will not be contesting from Ludhiana because of health reasons.
Ravneet Singh Bittu, grandson of late CM Beant Singh, has been shifted from Anandpur Sahib to Ludhiana, while Ambika Soni will contest from Anandpur Sahib.
Following is the list of candidates: