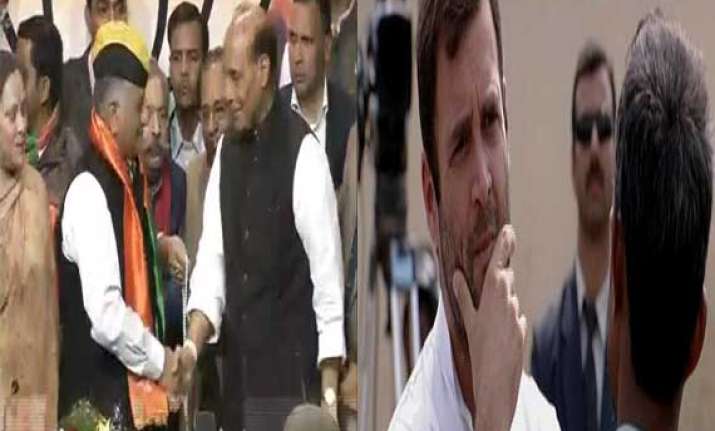 New Delhi: Former Indian Army chief General V.K. Singh Saturday joined the BJP while Congress vice president Rahul Gandhi wooed rickshaw pullers and auto drivers in Varanasi as the two big political rivals continued to mobilise support for the Lok Sabha polls. The AAP, meanwhile, released its third list of 20 candidates.
After appearing to join Anna Hazare's anti-corruption bandwagon, the controversial former army general joined the BJP, calling it the only "nationalist party" and expressed his desire to "work for the nation".
"We dedicated our lives serving on the borders, and now we want to work in interest of the nation, with nationalist forces," the 63-year-old retired general said.
"So, we have decided to move with the BJP to bring a government which is stable, strong and takes decisions in national interest," added Singh who retired in May 2012.
Using the occasion to attack Congress led United Progressive Alliance, BJP President Rajnath Singh said: "The government had not paid enough attention to the armed forces."
"India's defence and security system has been neglected by the current dispensation for many years. Many holes are visible in the system," Rajnath Singh said.