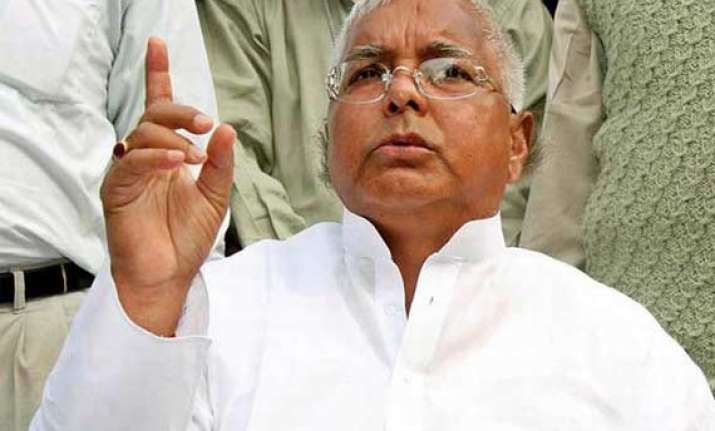 Patna: Relishing the victory of the "secular alliance" over BJP in the Bihar bypolls, RJD President Lalu Prasad today said people have put their stamp on the alliance between RJD, JD(U) and Congress.
"Gatbandhan per janata ki mohar (peoples' stamp on alliance)," Prasad wrote in series of tweets.  
Hailing the tie up between RJD, JD(U) and Congress, the RJD chief said "its beginning of a new era of economic justice along with social justice."
The alliance yesterday won 6 of the total 10 seats that witnessed bypoll in Bihar.
Among partners, RJD's performance was the most remarkable as it won three of the four seats it had contested and lost one at Banka with a narrow margin of 711 votes.  
The RJD supremo who is in Mumbai on medical grounds, however, exercised caution and asked workers not to get "over excited".
"We shall work with more discipline and dedication to end the woes of poor," he said.
Slamming the BJP for describing the previous RJD rule in Bihar as "jungle raj", Prasad said "Our government was run by poor and not capitalists thats why the 'garib raj' appeared 'jungle raj' to them."
The RJD chief who addressed five election rallies with senior JD(U) leader Nitish Kumar in the bypoll, said it was the "beginning of goodness for downtrodden, deprived and those standing on the last row of the society."