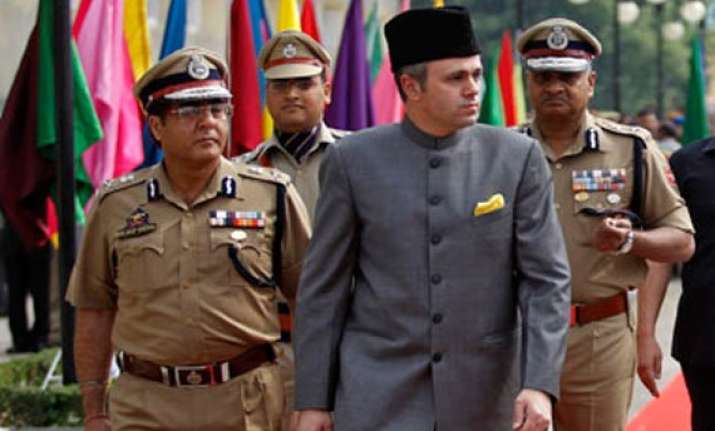 Srinagar: Jammu and Kashmir Governor N N Vohra and Chief Minister Omar Abdullah today paid tributes to Mahatma Gandhi, describing him as the champion of human values and architect of secular democratic India.  
In his message, Omar said the best way of paying tributes to Gandhi is "that all of us contribute wholeheartedly to create a classless society where equality and justice will rule the roost".
He also mentioned the plight of flood affected people and asked everyone to render all support to them for rehabilitation.
In his message, the Governor recalled Mahatma Gandhi's contributions in the freedom struggle, his sustained campaign against social injustice, racism and suppression of the under-privileged sections and his unending pursuit for the establishment of a truly secular and harmonious society.  
Vohra described Gandhi as an apostle of peace and a staunch believer of non-violence whose sacrifices and teachings are indelibly imprinted on the global conscience.  
The Governor said at this juncture, the most befitting tribute to the Father of Nation would be to recall and revive his values and teachings by re-invigorating and strengthening the bonds of communal harmony, brotherhood, amity and establishing a truly secular environment.  
The Governor said in the aftermath of the colossal floods which have ravaged the state, the government and the people are faced with a gigantic task of ensuring cleanliness and sanitation and effectively ensuring against the spread of any health problem.
He exhorted all citizens of the state to join the 'Swachh Bharat' campaign launched today to ensure cleanliness in and around every habitation.