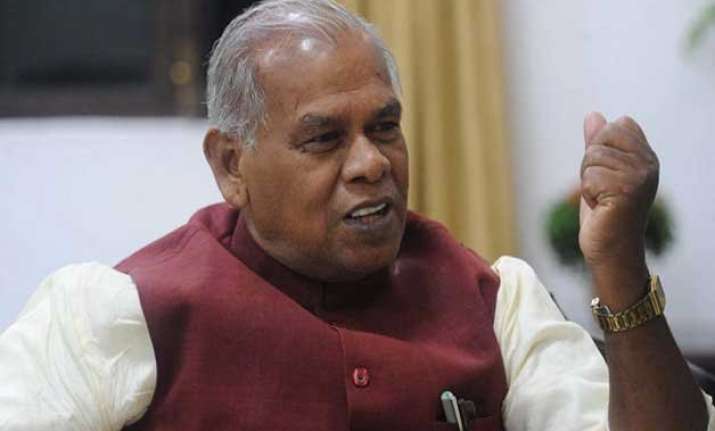 Gaya (Bihar): Former Bihar Chief Minister Jitan Ram Manjhi today said that he along with ministers in his cabinet would observe a day-long protest fast at Gandhi Maidan in Patna on March 9 against Nitish Kumar government annulling decisions taken by his ministry.
"I along with eight ministers in my cabinet and supporters will observe protest fast on March 9 under statue of Father of the Nation at Gandhi Maidan in Patna to protest Nitish Kumar government annulling decisions taken by my cabinet," Manjhi told PTI over phone from his house in native Mahkar village in Gaya district.
Manjhi defended the approval given to 34 proposals by his cabinet on February 10, 18 and 19 saying "they are doable and in the interest of 'janhit' (public)."
The former CM made a scathing attack at Kumar and said if flow of "commission" from projects were stopped, fund could be mobilised for these proposals.
"If Nitish Kumar is unable to finance them, ask him to vacate the chair for three months and I will show him how to execute these proposals," Manjhi said.
Manjhi, protege turned enemy of Kumar, hit at his mentor saying "out of political jealousy the welfare decisions taken by him have been deliberately annulled."
"We will tell the whole world the truth of it," the former CM said.