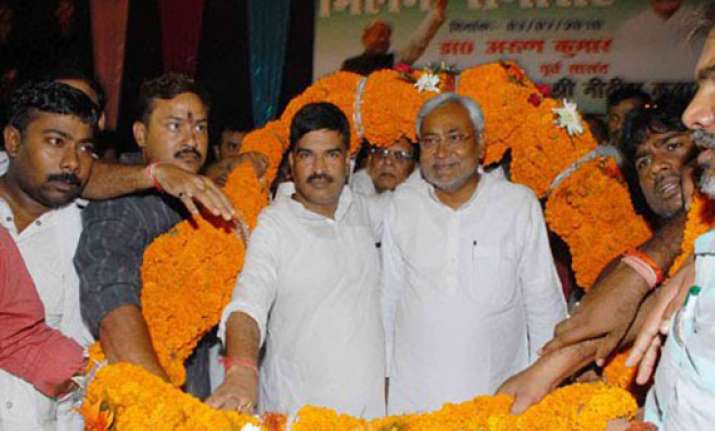 Kohima, Feb 21: Ruling Naga People's Front ally JD(U) yestersday expressed hope that the Democratic Alliance of Nagaland would retain power for the third consecutive term.
After fielding three candidates -- one each in Wokha, Tuensang and Longleng districts, JD(U) national general secretary Arun Kumar Srivastava said he is hopeful of winning at least two seats and become a part in the next government.
Polling for the 60-member Nagaland Assembly will take place on February 23.
Reacting to recent haul of cash with weapons, particularly from NPF candidates, by security forces in the state, Srivastava alleged that the opposition Congress is using the Centre to influence armed insurgents to intimidate voters for forcefully support Congress candidates.
In this connection, the JD(U) leader demanded stern action against the Congress and its candidates for breaking the model code of conduct.
On its part, Congress in Nagaland brought in Union Minister Sachin Pilot at the last moment to campaign for its candidates in Dimapur town this evening.
Talking to reporters in Dimapur, Pilot avoided questions on the Naga political problem. He, however, said the talks have been positive and it can be expedited further if Nagaland is ruled by a Congress government.
He expressed the hope that the party will be able to get a clear mandate so that it can provide overall development in Nagaland and peace in the Northeast region.