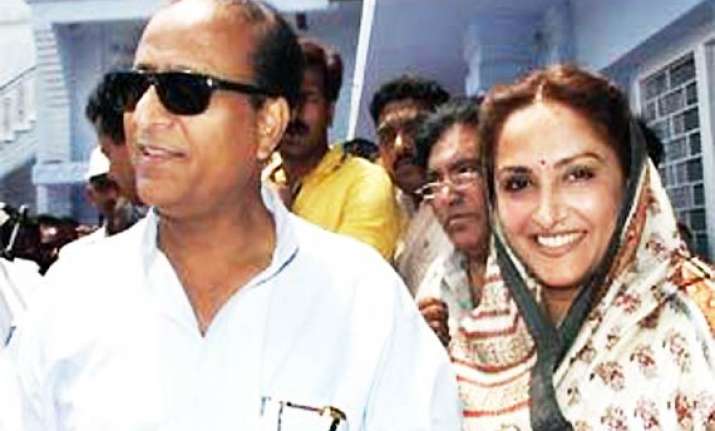 Rampur (UP), Dec 23: Rashtriya Lok Manch President Amar Singh has said that MP Jaya Prada would contest against Samajwadi Party leader Azam Khan in the upcoming Uttar Pradesh Assembly election.

"From wherever Azam Khan would contest Jaya Prada will be there to oppose and defeat him," Singh said while speaking at a rally in Sambhal town, about 80 kilometers from here. 

Meanwhile, reacting to the former SP leader's comments, Khan said he was not bothered about who contests elections against him.