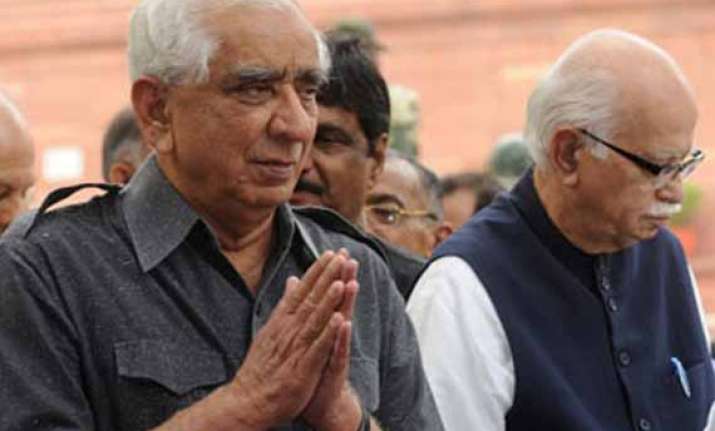 New Delhi: Expelled BJP leader Jaswant Singh today met L K Advani at his residence here, raising speculation over the move.
Sources said the former union minister, who had unsuccessfully contested against the official BJP nominee from Barmer, spent about 30 minutes with the BJP patriarch.
Sources close to Advani termed it as merely a "courtesy" meet as the two have shared good relations in the past.
Jaswant had expressed sadness over his expulsion after he refused to withdraw his candidature against the party's official candidate Col Sona Ram Chowdhury in his hometown Barmer. He lost by a margin of 87,461 votes.
While speculation is rife over Jaswant's reentry into the party, sources said the former parliamentarian is also discussing the political future of his son Manvendra, who is a sitting MLA in Rajasthan but has been suspended.