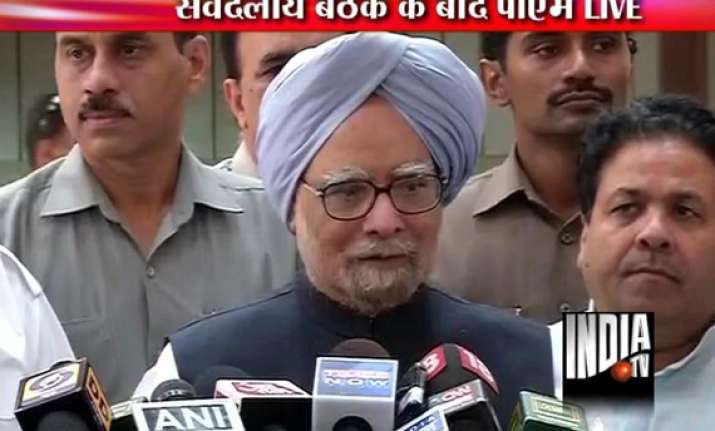 New Delhi, Aug 3: Prime Minister Manmohan Singh Saturday said he expected a "constructive and productive" monsoon session and sought support from all parties.
The monsoon session is scheduled to begin Aug 5, and will continue until Aug 30.
"We expect a constructive and productive session of parliament," Prime Minister Manmohan Singh said.
"A lot of time was wasted in the previous two-three sessions, and a lot of legislative agenda is pending before parliament. I sincerely hope all sections of the house will cooperate in making this a very productive, constructive session," the prime minister said, adding that the government was ready for any debate.
"Government on its part is willing to discuss any issue which may agitate the opposition, but all that we respectfully ask of the opposition is its cooperation in passing the essential legislative work, the primary responsibility of parliament," the prime minister said.