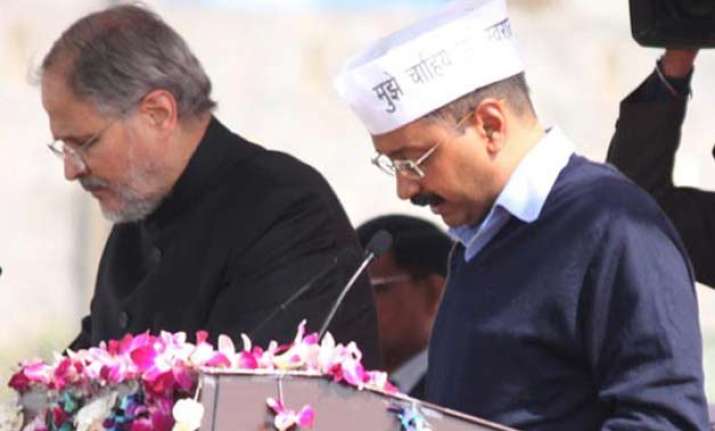 New Delhi: Delhi chief minister Arvind Kejriwal today hit out at Lieutenant Governor Najeeb Jung over his statement in which he had claimed "I am the government of Delhi."
In a letter to LG, Kejriwal said, "How can a person call himself a government? This will lead to dictatorship in Delhi."
LG, in a letter to Kejriwal's office, had said, "The constitutional definition of 'government' is the Lieutenant Governor," while shutting down Swati Maliwal's appointment as chief of Delhi Commission for Women.
Citing the constitution, LG had said that 'Government' means the 'Lieutenant Governor of the National Capital Territory of Delhi' appointed by the President under Article 239 and designated as such under Article 239AA of the Constitution.
Arvind Kejriwal flays Najeeb Jung, calls him Modi's man
He had called the appointment of Maliwal as "ultra vires" and "infructuous".
Earlier today, the AAP government decided to send the file regarding the appointment of Maliwal to LG's office for approval.
The LG had rejected her appointment on the grounds that it had not cleared by him as per rules.