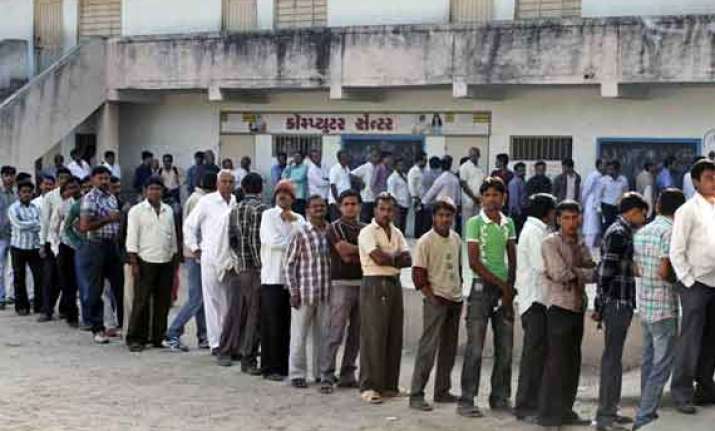 Ahmedabad: Lok Sabha polls in all 26 seats of Gujarat and by-polls for seven state assembly seats began Wednesday, officials said.
Bharatiya Janata Party's prime ministerial candidate and Gujarat Chief Minister Narendra Modi is contesting from Vadodara Lok Sabha seat, while senior BJP leader L.K. Advani is fighting from Gandhinagar.
As many as 334 candidates are in the fray for the Lok Sabha polls.
Polling is being held at 45,380 polling stations where 234,011 polling personnel have been deployed.
More than 40.6 million people are eligible to vote in all 26 constituencies where voting is being held in a single phase.
The smallest constituency by area is Ahmedabad which is spread over 107 square km compared to the biggest, Kachchh, which encompasses 21,354 square km of dry semi-desert and underdeveloped areas.