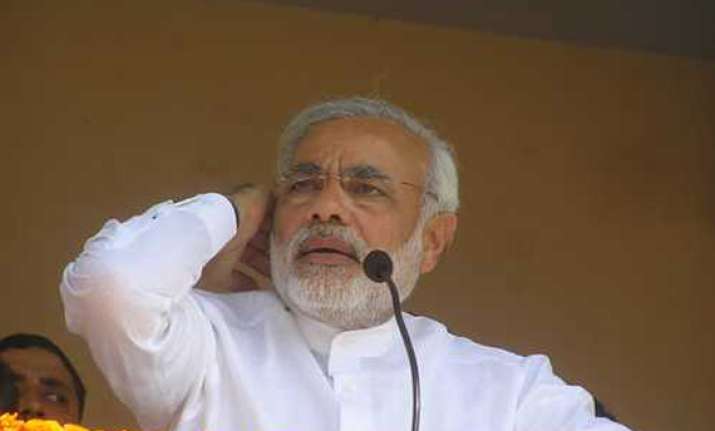 New Delhi, Nov 24: Contrary to reports that the party will replace several of its sitting MLAs in Gujarat assembly elections to fight anti-incumbency, BJP retained most of its legislators in the list of candidates for 84 seats announced on Thursday.
The list for the first phase of elections in Gujarat has the stamp of Chief Minister Narendra Modi. Party sources said almost all the 84 names announced on Thursday were part of the original list presented by Modi to the BJP Central Election Committee (CEC), turning the whole exercise into a mere formality.
The ticket distribution for Gujarat has not been done as per any survey conducted by the party. BJP President
Nitin Gadkari
had made it a norm to give tickets based on the feedback provided by surveys commissioned by him.
While the constituencies of some sitting MLAs has been changed due to delimitation which has changed the demographic profile of their present seats, around seven sitting MLAs have not been given renomination.
Modi will contest from Maninagar seat while Gujarat BJP unit Chief RC Faldu is the candidate from Jamnagar Rural.
There are ten women candidates in today's list while six candidates are from the Scheduled Caste category and 14 from Scheduled Tribes.
Elections for 87 of the total of 182 seats of Gujarat will be held on December 13. BJP will announce the names of the other three candidates for the first phase in the next two-three days, party CEC Secretary Ananth Kumar said.
Other than Gadkari, BJP Parliamentary Party Chief LK Advani, who is MP from Gandhinagar in Gujarat, Leader of the Opposition in Lok Sabha Sushma Swaraj and her Rajya Sabha counterpart Arun Jaitley, were among those present in the CEC meeting.