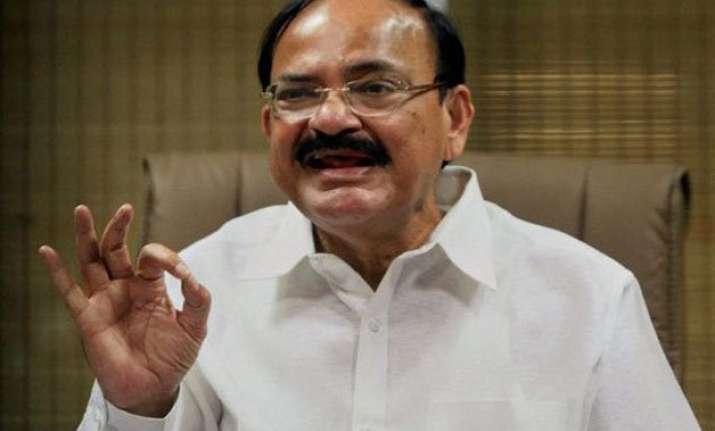 New Delhi: The controversial land bill will come up for consideration on Monday with government planning to bring some amendments to reach out to allies, Opposition and farmer bodies and take their concerns on board.
"Government is willing to take the constructive and meaningful suggestions of the Opposition on the land bill. It will incorporate them while moving the bill for passing. I hope that all parties will understand the need to pass the bill," Parliamentary Affairs Minister M Venkaiah Naidu said.
Speaking to reporters outside Parliament, he said the government proposes to take the bill for consideration in Lok Sabha on Monday.
Welcoming the passage of the long-pending insurance bill, a key economic reform legislation providing for raising foreign investment cap to 49 per cent in Lok Sabha, he said it will be passed in Rajya Sabha as well and parties will cooperate in passage of other bills to replace the ordinances.
"I am happy that Lok Sabha, with an overwhelming majority passed the Insurance Amendment Bill. We hope that it will be the same in Rajya Sabha as also with other bills on coal, mines and mineral and citizenship. All these have been passed by Lok Sabha and some of them are being taken up in Rajya Sabha.
"On Monday we propose to bring the land bill bill in Lok Sabha. We are holding discussions with leaders of various parties. Senior ministers are holding discussions," Naidu said.
Sources said the government is planning to come forward with some amendments, which aim at addressing these concerns but made it clear that the amendments do not propose a change in the core of bill to replace the ordinance.
Worried over the "anti-farmer" pitch of the Opposition, several Union ministers have also been asked to reach out to parties and informal consultations that have already begun will continue throughout the week before a discussion on the bill begins in Lok Sabha next week.
Setting the tone for the reconciliatory approach of the government on the land bill, Prime Minister Narendra Modi had said in Rajya Sabha on Tuesday, "If there is any provision (in the bill) going against the interest of the farmers, I have said on day one, we are ready to correct it.