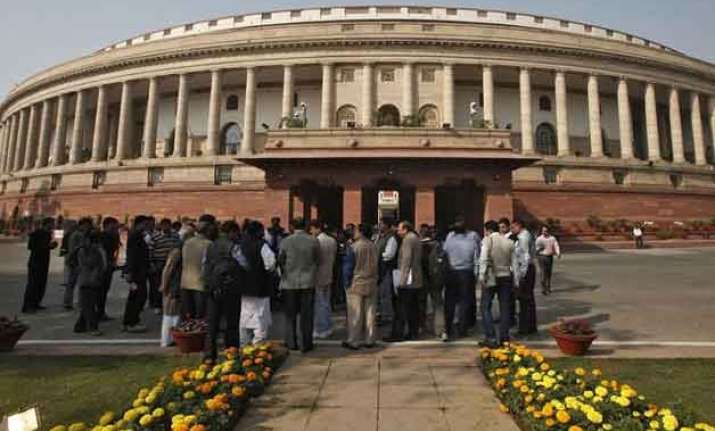 New Delhi: With no signs of foreseeable settlement between Bharatiya Janata Party-led government and Congress party, there are grim chances of Goods and Services Tax bill getting passed in Rajya Sabha today – the last day of the ongoing Monsoon Session of Parliament.
GST bill , considered to be the biggest tax reform since independence is unlikely to meet its April 2016 deadline given the high voltage disruptions in Parliament which have made the monsoon session a complete washout
Also today, Parliamentary Affairs Minister M Venkaiah Naidu has convened the meeting of NDA floor leaders from both Houses to discuss strategy for the passage of important pending legislations.
Meanwhile, reports suggested that the government could extend the session beyond Independence Day to try and push for the passage of the GST Bill.
Prime Minister Narendra Modi has also convened a meeting of the Cabinet Committee on Parliamentary Affairs (CCPA) amid indications that the body could consider convening a short session of Parliament for passage of key legislations, especially the GST bill.
The Congress' protests in Rajya Sabha on Wednesday didn't allow a discussion on the constitutional amendment bill that will set the ball rolling for the GST which proposes a common market subsuming various central and state levies.
The Monsoon session of Parliament concludes today. The whole session has been washed out due to protests by the Congress-led Opposition on the Lalit Modi controversy and Vyapam scam.