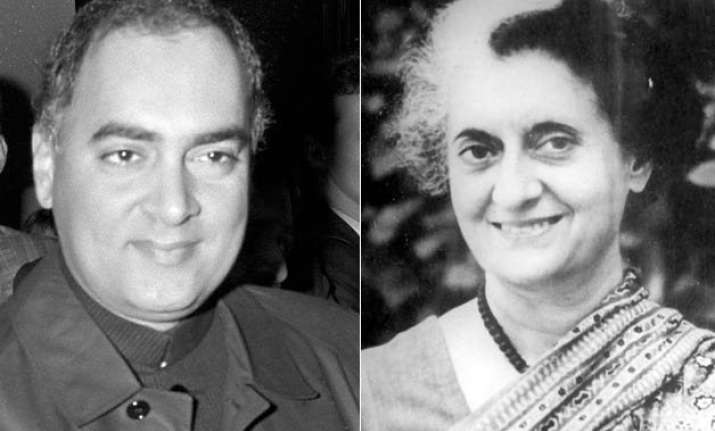 New Delhi: The Narendra Modi government has dropped names of Indira Gandhi and Rajiv Gandhi from the annual awards given on Hindi Diwas.
The Ministry of Home Affairs (MHA) had on March 25 this year, according to ET, removed the two leaders' name from 'Indira Gandhi Rajbhasha Puraskar' and 'Rajiv Gandhi Rashtriya Gyan-Vigyan Maulik Pustak Lekhan Puraskar'. 
The awards will now be called: Rajbhasha Kirti Puraskar and Rajbhasha Gaurav Puraskar. 
The awards are given by the MHA every year on the occasion of Hindi Diwas. The awards are given for progressive use of the language in government offices.
The Congress, meanwhile, said that this proves the Central government's 'political vindictiveness'. 
Clearing the air over its decision, Minister of State for Home, Kiren Rijiju, said that dropping of the names has nothing to do with politics as it is completely an administrative decision. 
The changes were mentioned in a booklet prepared by MHA on its '300-day achievements'. A copy of MHA order was dispatched to all states, Ministries, PMO, President's Secretariat, Cabinet Secretariat and Lok Sabha & Rajya Sabha Secretariats. 
These awards are given by President on Hindi Diwas on September 14.