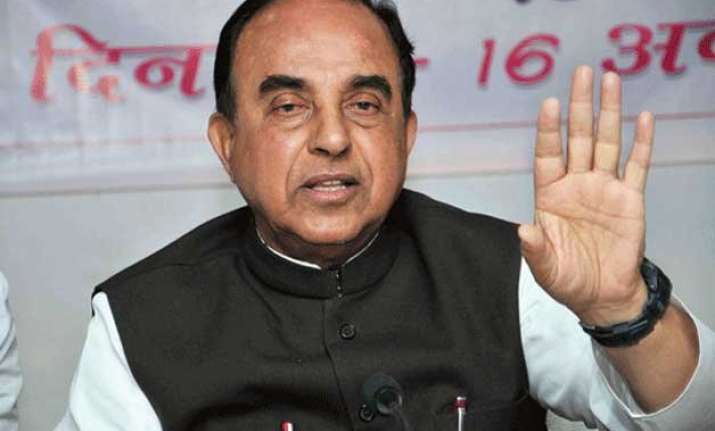 Kolkata: The Centre would initiate fresh steps to bring back black money stashed in foreign banks after June 1, BJP leader Subramanian Swamy today said. "We will do it. There is a saying in Hindi 'Aankh Ki Sharam hai' (Shyness of the eye)," Swamy said.
Explaining why the Centre was going slow, he said that a lot of people, including prominent figures, would be hurt in the process.
It was being done in small doses so that the crisis could be managed, he said during an interactive session in the MCC Chamber of Commerce and Industry.
Swamy suggested that the legal way to bring Rs 120 lakh crore black money back to India would be to pass a bill or ordinance, saying that all secret bank accounts of the Indian citizens in foreign banks would be nationalised.
Under the United Nations resolution, the countries are compelled to hand over the money back to India.
For high growth, Swamy, also an economist, said income taxes should be abolished as it would increase the rate of savings and lower interest rates.
The present Governor of Reserve Bank Raghuram Rajan's believes that the only way to control inflation is to raise the interest rates, he said.
"These high interest rates have discouraged investment in our country today and have led to arbitrage, that is people from countries which have low interest rates have borrowed money there and then come and lend it in India," Swamy said.
Without naming Rajan, he said "some of the personnel we have in our government today are those who have been recruited by the previous government and they have got ideas which are anti-growth".
On BJP's election manifesto on economic growth, he said that the "implementation is slow".