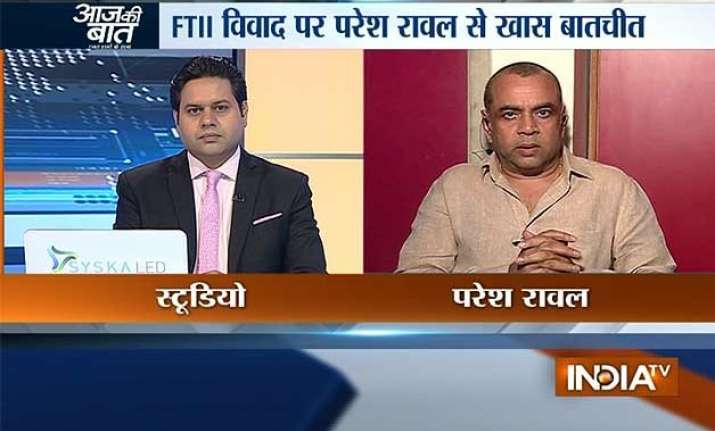 New Delhi: Noted bollywood actor and BJP MP from Ahmedabad Paresh Rawal believes that Gajendra Chauhan is not fit enough to lead FTII.
In an exclusive interview to India TV, Rawal said, "I personally don't think he (Gajendra Chauhan) is fit to lead The Film and Television Institute of India (FTII) by looking at his body of work and the type of movies he had done". Paresh Rawal however said that students of FTII should listen to Gajendra Chauhan and see what his plans and visions are for FTII.
 
The actor was also critical of the students who invited Congress Vice-president Rahul Gandhi today at the institute.
 
He   commented that if the students want to remain apolitical and want someone who is not politically affiliated then they should not have invited Rahul Gandhi also.
 
He added that students themselves have diluted their movement. Earlier in the day, he had said, "If they (the students) are seeing a political activist in Gajendra Chauhan, then which filmmaker are they seeing in Rahul Gandhi?".
Watch Video: