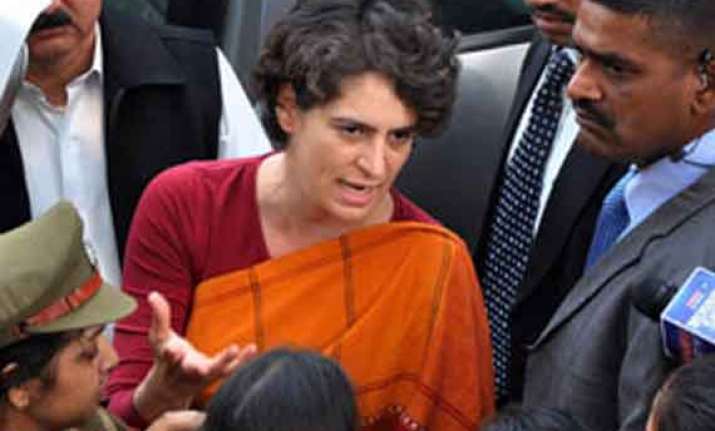 Amethi/New Delhi: In a scathing retort to Narendra Modi's reported "daughter" comment, Priyanka Gandhi Vadra Thursday said she was the daughter of late former prime minister Rajiv Gandhi, while controversy-hit Doordarshan clarified there was no "deliberate editing" of the BJP prime ministerial candidate's interview.
"My father is Rajiv Gandhi. He laid down his life for the country. He cannot be compared to any other person," Priyanka Gandhi, the daughter of Congress president Sonia Gandhi, said angrily in Amethi.
She was reacting to a reported comment of Bharatiya Janata Party's prime ministerial candidate Modi in an interview aired on Doordarshan April 27 that Priyanka Gandhi was like a daughter.
Following a media report that said Modi's comment made during the interview to Doordarshan was edited out, the BJP charged the ruling Congress with interference in the functioning of the public broadcaster.
But Doordarshan clarified there was "no deliberate editing or omission" of any part of Modi's interview.