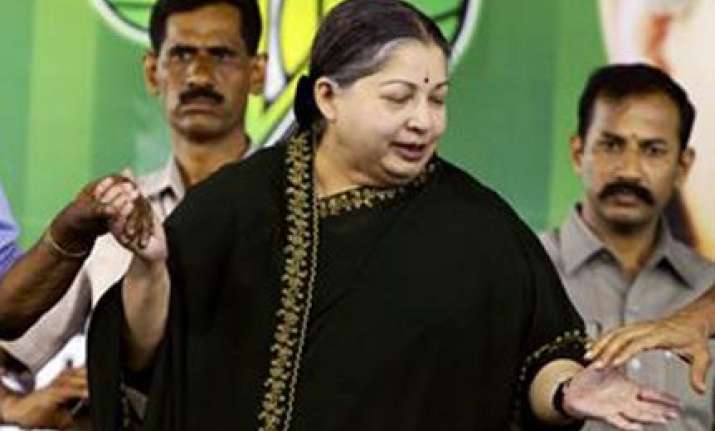 AIADMK chief J Jayalalithaa on Wednesday demanded that the Union IT and Communications Minister A Raja be divested of telecommunication portfolio immediately for a "free and fair" probe into the alleged spectrum allocation scandal.
In an open letter to Prime Minister Manmohan Singh, she said CBI had conducted raids on the Telecom ministry offices. and "my information is that substantial incriminating documents had been unearthed".
"The interest of Justice will not be served if, at this stage, Raja continued to preside over the Telecom ministry. He is in a position to tamper with evidence and influence officials, who are in the know of things," she said.
The Prime Minister should divest Raja of the Telecom portfolio immediately, she said, adding Singh should pass necessary orders to widen the scope of the investigation so that it did not stop merely with the 'wrong policy' adopted for allocation of spectrum (to telecom firms) but also cover the beneficiaries of the scam.
She said several documents indicated the reservations about the first come first serve policy for spectrum allocation. PTI