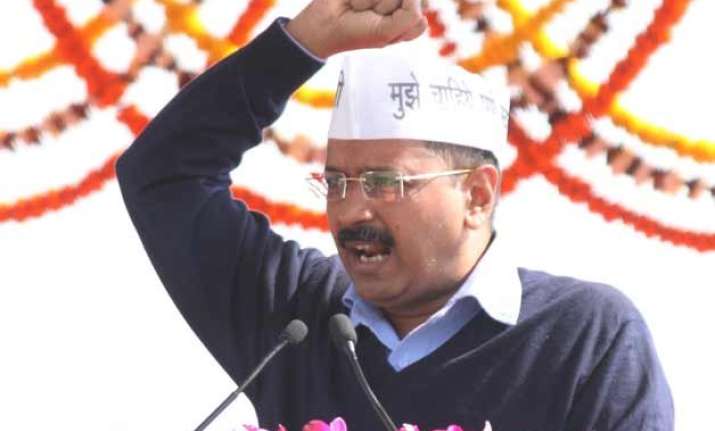 New Delhi: Doctors have suggested Delhi Chief Minister Arvind Kejriwal to go for 10 days of naturopathy treatment because of high blood sugar and coughing.
46-year-old Kejriwal will go for naturopathy treatment starting March 5.
It is due to continuous 300 plus sugar (fasting) and cough, sources told India TV.
During his leave, Deputy Chief Minister Manish Sisodia will be the acting CM of Delhi.
This comes amid ongoing internal rift within the Aam Aadmi Party (AAP) over leakage of several letters written by top leaders aimed at destabilising Kejriwal.
The national executive of AAP will meet tomorrow to decide the fate of two of its founding member, Yogendra Yadav and Prashant Bhushan, who have created furore in the party by expressing their unhappiness over on-man-centric campaign in run-up to the Delhi Assembly polls and several issues.
Meanwhile, Kejriwal today morning said that he is deeply hurt by the 'internal battle' just days after party's victory in the national capital.
"I am deeply hurt and pained by what is going on in the party. This is betrayal of trust that Delhi posed in us. I refuse to be drawn in this ugly battle. Will concentrate only on Delhi's governance," Kejriwal tweeted.